Business Areas
Enterprise IT
What we do
We harness the latest technology to keep our network secure
This fast-growing team looks after IT from the inside out. Keeping our infrastructure – and therefore our data – secure calls for cutting-edge solutions, and this evolving team is more than up to the challenge.
View Enterprise IT Jobs
Enterprise IT
Who are we?
Helping to look after the data at the Data Communications Company is a big deal. While Enterprise IT is essentially a historic IT team, our approach is anything but backward. We work almost entirely in the cloud environment to provide desktop services to the whole organisation. We're driven by change. And we work closely with Information Security to deliver one of the safest networks around. So if you want to play a part in making Britain greener, it's an exciting time to bolster our already world-class capabilities.
Enterprise IT encompasses five main areas. Cloud works with top-level Microsoft licences. Our Standard IT Management function provides IT support across our three locations and to those working from home. Enterprise Architecture and Solutions Architecture and Development are continually evolving as we expand our in-house capabilities. And our Strategy and Governance Team has an exciting, growing remit as we implement standards and processes that enable the business without slowing it down.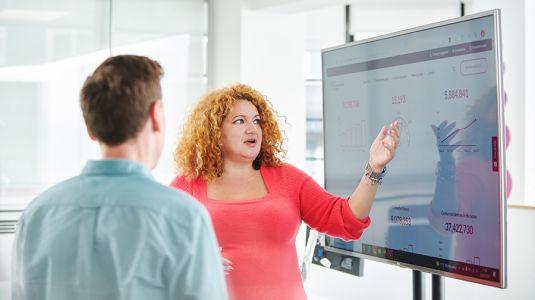 Read more