Business Areas
Service Delivery
What we do
We keep DCC ready for every new challenge
This game-changing team ensures that organisational change is managed in a controlled way. Given how much Smart DCC is changing and growing, that's a pretty big remit.
View Service Delivery Jobs
Service Delivery
Who are we?
At a very high level, we ensure that the right decisions are taken by the right people, based on the right information. We're the single source of truth for the organisation and we make sure the info we provide is relevant and put forward in a way that's easy to understand. We also facilitate the sharing of knowledge and best practice, including managing document storage.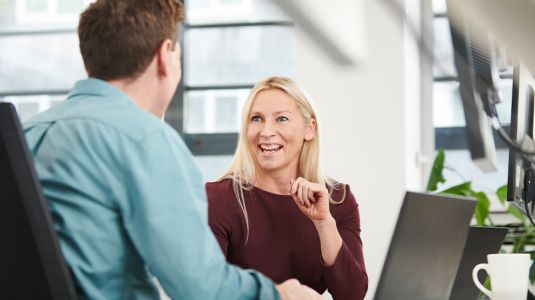 Service Delivery broadly performs six different functions. Change Delivery Methodology (CDM) provides a defined way of delivering end-to-end change. Portfolio Office Assurance gives confidence that all projects, programmes and portfolios will achieve their objectives. Inventory & Gating Management manages all the project details all in one place. Project Change Request Process manages any changes to the project schedule, costs or benefits. Portfolio Office Reporting gives an oversight of a project's status across all areas. And lastly, Portfolio Office Change offers a central, cohesive view of all changes to allow critical decisions to be made.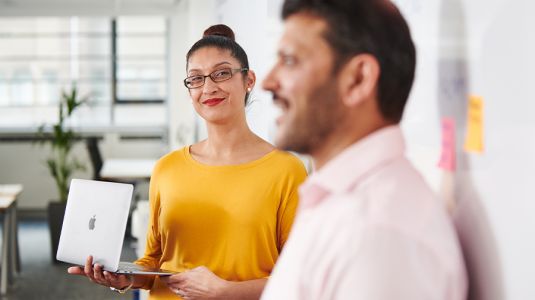 Service Delivery at DCC
Kathryn's Story
Our game-changing Service Development function is key to ensuring we can help the country reach its net-zero goals. Through facilitating collaborations, engaging stakeholders and resolving issues, people like Kathryn can ensure everyone works together to implement powerful change.